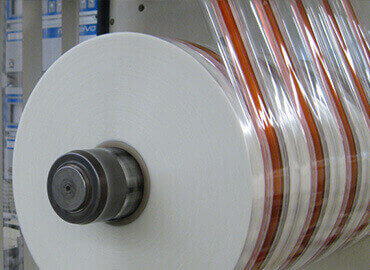 Twist Film And Foil Confectionery Wrappers
Apple Converting has perfected confectionery twist wrappers that look and perform above expectations. Our in-house engineers and design team have developed a high quality printed wrapper with strip lamination that adheres to stringent tolerance requirements. Our product keeps candy fresh and opens smoothly every time. Thirty years of experience has given us the capability to provide exactly what our customers' demand.
Apple Converting confectionery wrappers utilize both a state of the art 9 color gravure and a 7 color flexographic press. Our ability to run water based gravure sets us apart from others in the field and highlights Apple Convertings desire to be environmentally responsible.
---
Product Highlights
Capabilities Applied/Processes
Printing on both Gravure and Flexo presses
Strip Lamination
Slitting/finishing
In process testing/inspection performed
Coat weight and bond strength
Color standards
Ink cure
COF
Curl