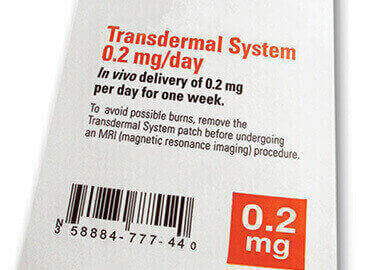 Printed Pouchstock For Transdermal Patches And More
We have developed a collaborative relationship with many pharmaceutical and healthcare customers that specialize in transdermal delivery systems. Our keen awareness of developing and supplying printed pouchstock solutions makes Apple an excellent partner. Apple Converting understands transdermal packaging applications that require materials with high chemical resistance (such as nicotine) and, in many cases, needs to be child resistant. All of these solutions are provided in our state of the art and GMP compliant production facility.
Apple Converting knows pharmaceutical and healthcare. Please contact us today to learn more about our products and services.
---
Product Highlights
Printed Pouchstock for Transdermal Patches
Capabilities Applied/Processes
Printing/Finishing
Printing on Gravure and Flexographic presses
Slitter/Rewind inspection
Variety of structures in Coated Paper/Poly/Foil/Poly
In process testing performed
Ink adhesion testing
Color standard
Heat Seal
Pharmaceutical
Healthcare
Medical Device Industries