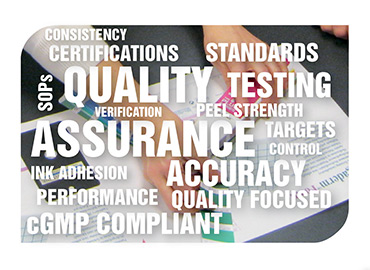 Quality Commitment
Apple Converting adheres to stringent SOPs and GMPs. We are an approved vendor for various pharmaceutical and medical device manufacturers. Our SOPs detail our processes and are followed without deviation or modification. GMPs ensure the safety of our process for the consumer.
cGMP Compliant
Safe Quality Food (SQF) LVL 2 Certified
IMS Certified 34NY
Apple Converting offers 100% Vision Inspection Systems on our Gravure and Flexo Graphic presses to ensure excellent print quality, to reduce production waste when running customer supplied material for contract printing, and to remove any critical defects.
Quality Testing Equipment: Apple Converting offers digital rulers, gas chromatograph, tensile strength, COF and test oven.