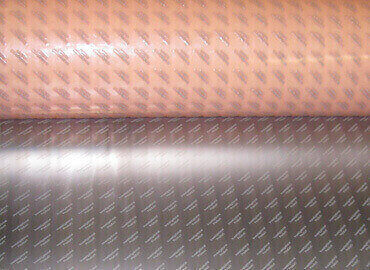 Printed Backing Film For Transdermal Patches
Apple Converting is the "Go To" contract printer for customer supplier backing film in the Transdermal Market. Apple Converting has mastered the ability to print successfully on on backing film for transdermal drug patches. We have the experience and expertise to handle the challenges involved in printing high-end quality on backing film. Our production facility is GMP compliant and we constantly strive to improve on our processes.
Apple Converting is proud to have been recommended by 3M to many of our key customers, and we have participated in multiple trials to show convertibility and printability on these challenging materials. To learn more about our backing film solutions or other services and products from Apple Converting, please contact us today or refer to the table below.
---
Product Highlights
Printed Backing Film for Transdermal Drug Patches
Capabilities Applied/Processes
Printing on Both Gravure and Flexographic Presses with Specialty inks
Slitting/Finishing to specified widths
In process testing performed
Ink Adhesion Testing
Color Standard
Medical, Pharmaceutical, Healthcare